No-Till Seeder Drill
Now Scheduling for 2023 Rentals
No-Till Seeder Drill for Rent to Berkshire Area Farmers
The District is excited to announce a new funding program that enables us to rent the no-till drill for just a daily fee and deposit, no per acre fee in 2023!!  See below to download a Rental Agreement and send that to us with a Certificate of Liability Insurance listing Berkshire Conservation District as an additional insured and a $50 deposit to hold your requested dates. 
Contact our No-Till Coordinator today for more information.  
Berkshire Conservation District purchased a new Esch 5512 12 foot  No-Till seeder drill in 2019.  Built in Pennsylvania, the seeder has 5.5″ seed spacing and is equipped with a foam marker. It has a swing tongue that allows it to fold to 8'8″ for easy  road transport.
This equipment was purchased through grant funding from the Massachusetts Office of Energy and Environmental Affairs and the Massachusetts Department of Agricultural Resources.
Why No-Till?  Increase crop yield, use less seed, reduce labor cost, conserve water and improve soil structure and carbon sequestration. The no-till seeding approach to planting avoids disturbing the soil structure like traditional tilling does.  In 2020, 2021 and 2022, it was utilized to plant approximately 750 acres in and around Berkshire County.
How Will Berkshire Conservation District Assist Farmers?  BCD will provide training and support and will assist with delivery and pick up as needed.
Cost  The No-Till Seeder is available now through BCD for just $50 per day, plus delivery fee depending on location. No per acre fee!!
What are the steps to rent the No-Till Seeder?
1.  CONTACT the District to inquire about availability
2.  Download the Rental Agreement HERE
3.  Return the completed Rental Agreement with an Evidence of Property and a Certificate of Liability Insurance listing the Berkshire Conservation District as an additional insured and a $50 deposit to hold the date(s) requested. 
NEW: Now you can pay your deposit and daily fee online through PayPal!  Scan and email your Rental Agreement cover page, Evidence of Property and Certificate of Insurance to [email protected] to reserve your rental.  Alternately you can mail your deposit with Rental Agreement cover page Evidence of Property and Certificate of Insurance to: 78 Center St., Suite 102, Pittsfield, MA 01201.
4.  Indicate if delivery and pick up is needed to your farm
5.  Our No-Till Coordinator will contact you to confirm the rental dates 
Pay your deposit via PayPal!
Pay for your rental fee via PayPal!
Reserve your preferred rental dates early, as there is typically a lot of interest in spring from farmers ready to try the no-till method and repeat rentals.  
Some comments from recent renters of the No-Till Seeder:
"It was surprisingly simple to operate and exceeded my expectations."
"This rental program makes the benefits of a modern drill available to smaller scale farmers that otherwise would never be able to afford this equipment. I am recommending this program to my neighbors and we are already making plans to use it next year."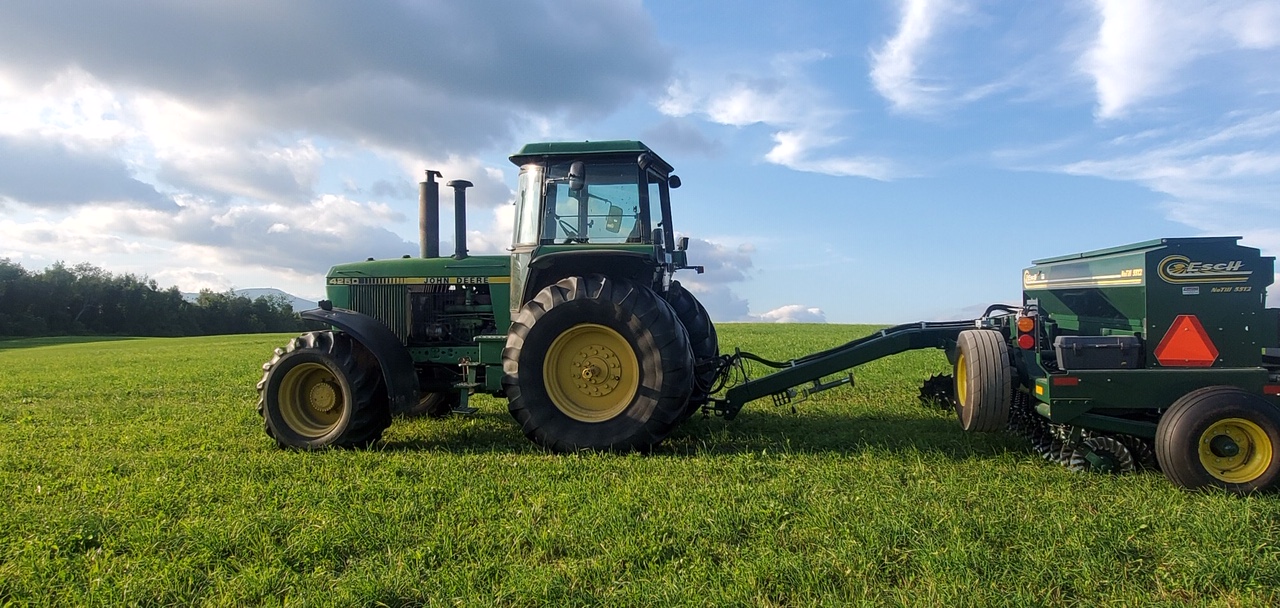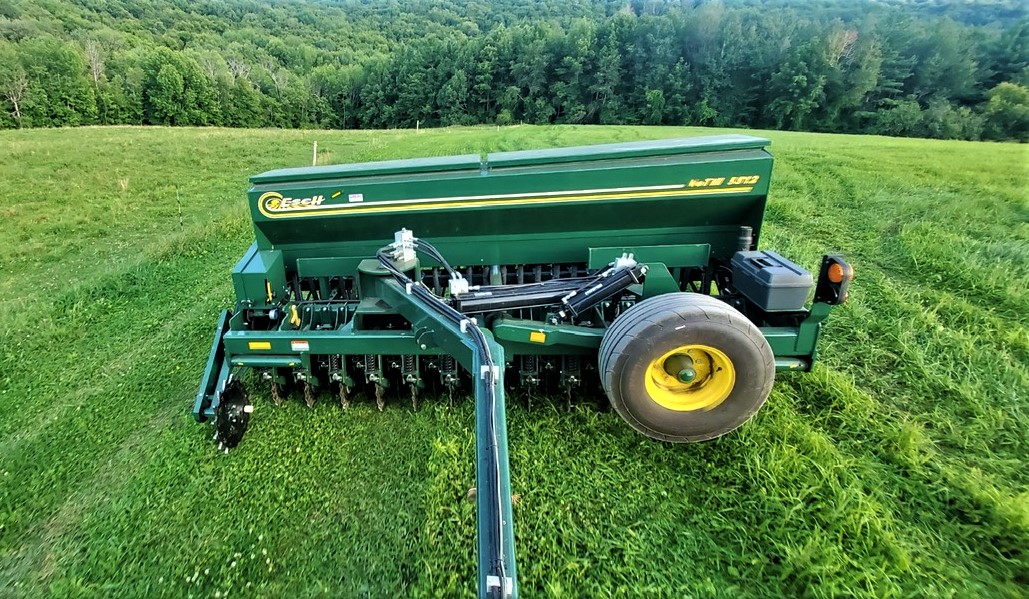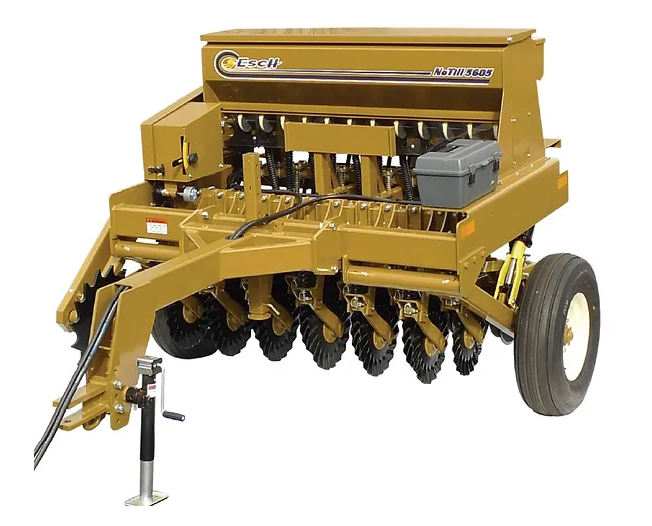 Our friends at the Hampden-Hampshire Conservation District recently purchased an Esch 5605 No-Till seed drill and have it available for smaller farms.  The 5605 has 12 openers, with a planting width of 5'6″ and 5.5″ row spacing. The transport width is 8′ and weight is 3,900 lbs. Requires 40+HP Tractor.  Rental fee: $50/day (not including transport days) + $5/acre. 
Visit their website to learn more and make a reservation. https://hampdenhampshireconservation.org/equipment-rental/